TRIX TWIN RAILWAYS

The wagons as per photos , type of packaging, hooks etc were produced by TTR on 1955-56 and they have nothing to do with TRIX.
Here are the photos of the TTR's catalog of that year.
TTR in those years was a company totally independent of TRIX, which retained some technical agreements on the use of patents, production of parts and other.
The history of Trix Twin Railway is almost a novel and recommended is the book by Tony Matthewman.

Logo and TRIX system were developed in Germany by early 30s and in 1935 Bassett-Lowke, well-known London store, acquired the exclusivity for Britain.
Immediately after, the owners of TRIX, members and family-related Bing, left Germany for England to avoid Nazi persecution and their company in Germany continued the business with a new shareholder base more pleasing to the regime, while the old owners developed the activity British-Made in association with Bassett-Lowke.
The first models of TTR are therefore derived from TRIX, and then, while maintaining the same track system and power supply, the models are quite different from those of TRIX and at the end of the 30s TTR produced true wonders, such as the "Coronation SET".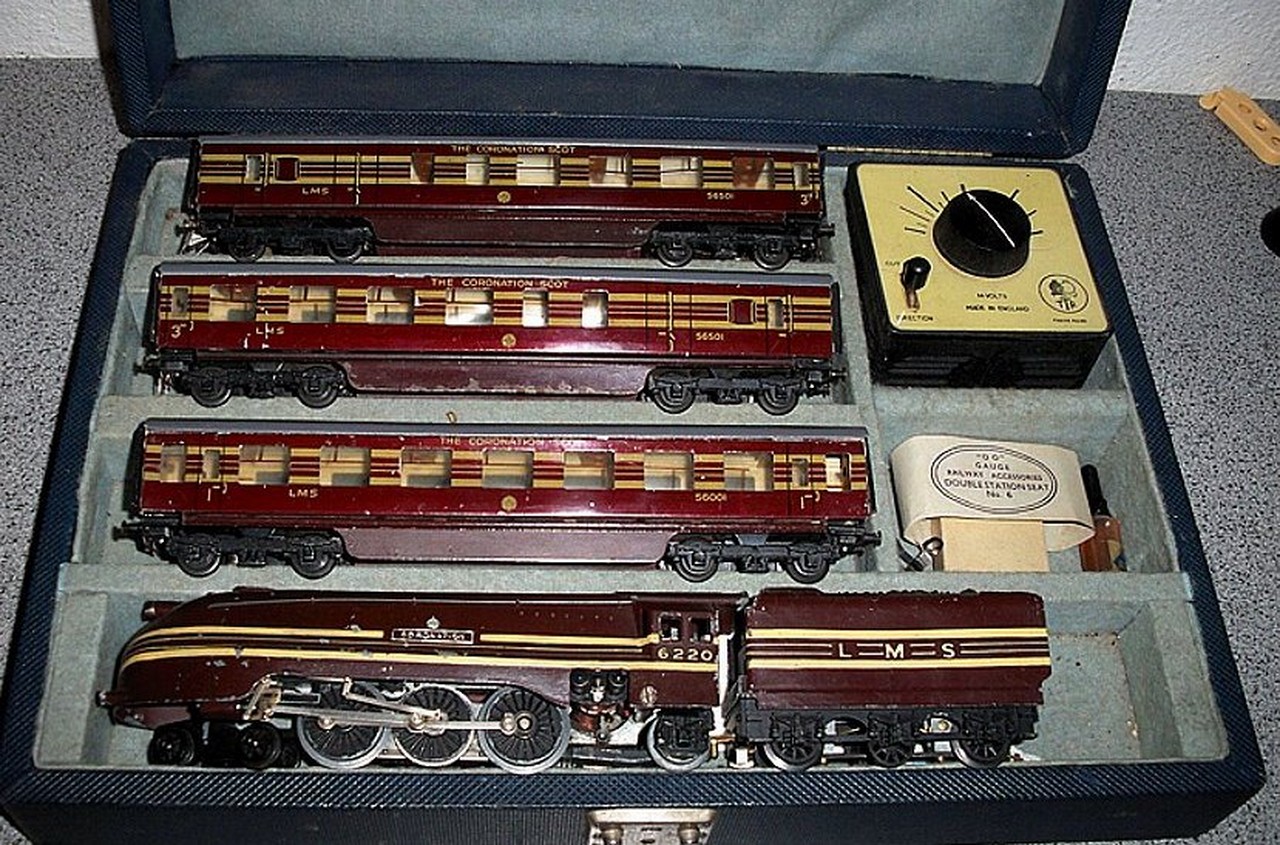 By the way, TRIX and TTR used the system to three rails isolated and are compatible with the primordial Conti materials even if the U-turn is a bit complex ….
(Halloween @ October 31, 2015)