Le Pont de L'Europe Allard – Au Pullman (second half)
(Written by P.G.)

In 1955 it became part of the park traction SNCF 35 large diesel locomotives Group 060DA ….

With an output of 1290 kW and a maximum speed of 80 km / h, they are immediately assigned to drive trains in Paris and often passing even under "Le Pont de l 'Europe".
Allard produces the model of this machine in 1957, too it with bronze case,

but much more detailed and true to reality than previous locomotives ….

It weighs more than a kg and has a tensile force of considerable ….
Next to its production , the shop in the Rue
d 'Amsterdam continues in those years to sell materials

"… Des meilleures marques Mondiales …" as says its advertising.

It is part of this package Conti with 735 and freight train … ..

In those years also some examples of "Belvedere" Conti AC from this store ….

… Go to travel on large plastic Parisian system Maerklin, adding, with their rounded shapes, the most austere Teutonic convoys  …

.. I remember that a friend had to widen all the portals of the tunnels to pass his new Belvedere on the silhouette rather abundant.

But back to the trains of Allard.
The secondary network meter gauge "Cote du Nord" has owned some funny and popular site-tender with wheel arrangement 1-3-0 built by Corpet-Louvet ….

…. some of which, such as the n ° 36 have been preserved …

In 1949 Allard produces scale OO a dual-axis version narrow gauge of 12 mmm …

This locomotive is probably the first in the history of the model, to be produced in scale OO gauge. It was not successful for the fact that he needed special tracks and is now very rare.

In 1956 Allard takes back this idea, building a locomotive similar, always with two axes, but running on HO rails  ….

It is produced in various colors, in electric version or with mechanical charging spring

… And it is also sold in various sets

with their trolleys

From 1956 to 1971, the SNCF puts into service the BB 66500 which were designed to replace the steam locomotives on the sidelines and airports … ..

They have served also on the beam tracks under our bridge and have the latest locomotives produced by Allard

with an attention to detail not common in models of those years …

An interesting range of this brand are wagons for transporting wine.

Until the '70s in Paris Bercy district, with its "Cour St Emilion" is one of the largest centers in the world wine trade.

From the Gare de Bercy, then it stretches on the roads of the same quarter a network of tracks extremely widespread, even at times visible today …

…. with turntables at intersections.

Through this network the wagons with wooden barrels, or, later in metal, to transport wine may be driven first with horses, then with tractors, right in front of the deposits of merchants and bottlers ….

After the disappearance of the last wine merchant in the early 80s … ..

… Today the Cour St Emilion has become a pleasant place to visit

and old deposits found hospitality restaurants, bars and shops ….

The wagons for transporting wine,

called in French "Wagons -foudre" …

 … like this ….

… shooted on the Champs Elysees during the exposure station a few years ago,

are therefore very popular in Paris in the 50s, so Allard

had the idea of ​​proposing a number in its catalogs ….

Here are some examples:

Unfortunately Allard ceased all production in the 70's

and today the store "Au Pullman"

of the Rue d 'Amsterdam offers trains

to all major brands.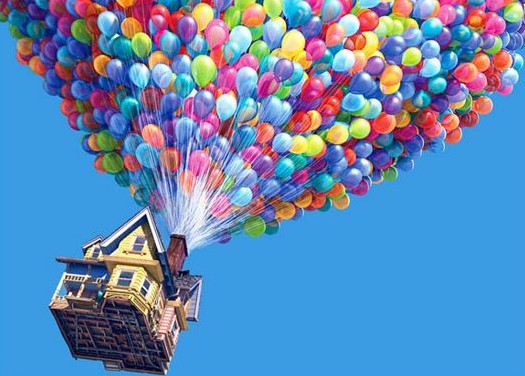 (October 20, 2015)