David and Goliath
(Written by P.G.)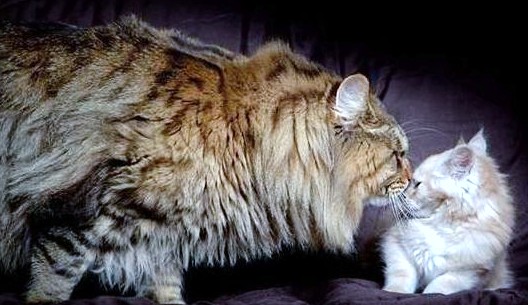 After visiting once again the exhibition "Tutankhamun Caravaggio Van Gogh: The evening and night by the Egyptians to the Twentieth Century", I took the writings on Caravaggio and looking at the painting "David and Goliath",

I could not resist the temptation

to photograph together these two  locomotives

that make good this pictorial subject with combined railway ….

Now I present them better:

At first, David


David is the scale model of a Hoe Decauville type 17 A of 1925, which weighs 13 T and proceeds at a maximum speed of 15 Km / h.

I remember these small and nice cars working on the gravel pits of rivers Astico and Brenta, in particular Carturo, on the Brenta, where the narrow gauge network carried the gravel at the Railway Station Padua-Pitch-Carmignano to be poured on the wagons FS.
Who wants to see the loco working again can visit in Germany, Belgium and France various small railways lovingly run by enthusiasts.

Personally I visit, when I can, those pithivier at the Parc de Chantereine,

this latter located in the namesake park on the outskirts of Paris.

Every time I go there, I have the impression of playing with little real trains ….
The model is a unique piece entirely handcrafted on the frame of a profoundly modified BR 80 Roco N scale. The superstructure is made up of about 90 pieces of brass, stainless steel and resin. After mounting the locomotive was painted and "aged" …and here
… is lazily on a low-floor wagon  …
And now here is Goliath

Goliath is the locomotive "Hudson" 5342 New York Central for express trains with the heavy weight in service of about 148 t , a power almost double compared to a 691 FS and with a top speed of about 125 km / h.
The scale model 00 was built by Lionel in 1938, weighs 1450 g, works in AC three rails.

And is all-metal, bronze, brass, steel except coal on the tender, has the cover smoke chamber opened and is extremely detailed

If you look carefully at the pictures …

… You can see that it is a splendid model for the time, especially if compared to many European models even twenty years younger ….

… And in the world of miniature railways David and Goliath do not fight to the death,

but lead a quiet and peaceful existence to delight the eyes of those who admire them ….

(oooh .. sorry if I hit you …. I was just playing)