How were born the first trains to 2 rails DC from remnants of war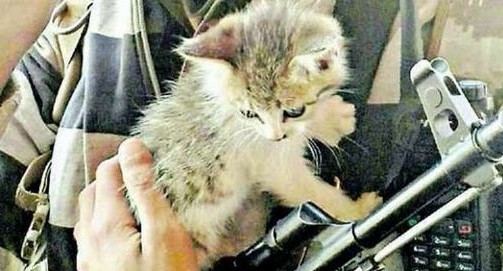 (Written by P.G.)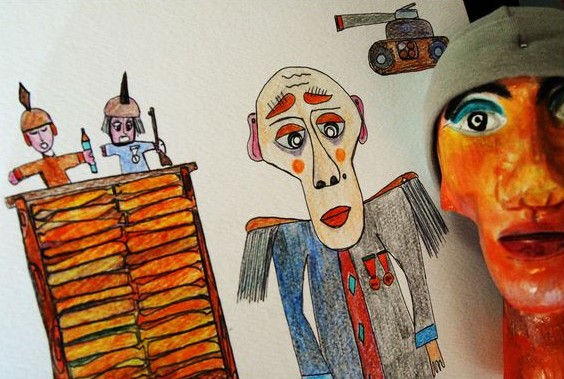 Erich Klein, in 1946, founded in Vienna, the company Kleinbahn.
For the time and for the shortage of materials, he had the idea of ​​using remnants of war of the Wehrmacht

to build trains in OO scale.
 Herr Klein is probably the first, but not the only, to use such materials, even the first productions Liliput / Mecanic Wien, always in Vienna, such as those in Hruska and in Austria and DDR are realized in this way, but Klein was the first to adopt the system in two rails DC.
The materials used

are brass shell casings, bullets alloy of lead,

 tin military cans and the so-called"Wehrmachtmotor", small standard electric motor by the Wehrmacht, five poles, powered by 24 V DC, equipped of brass flywheel, used by the
German forces for the wipers of
vehicles and aircraft of all kinds and as a servo-motor for several drives.
It is very robust, reliable and the right size to find space in a locomotive in OO scale.
And the result of ingenious and passion of a man are the wonderful creatures that come to life and shown in the following photos.
The locomotive aerodynamic D200, reproduction of BR 06 DR, exists in two versions:
– Green with running gear 1.3-1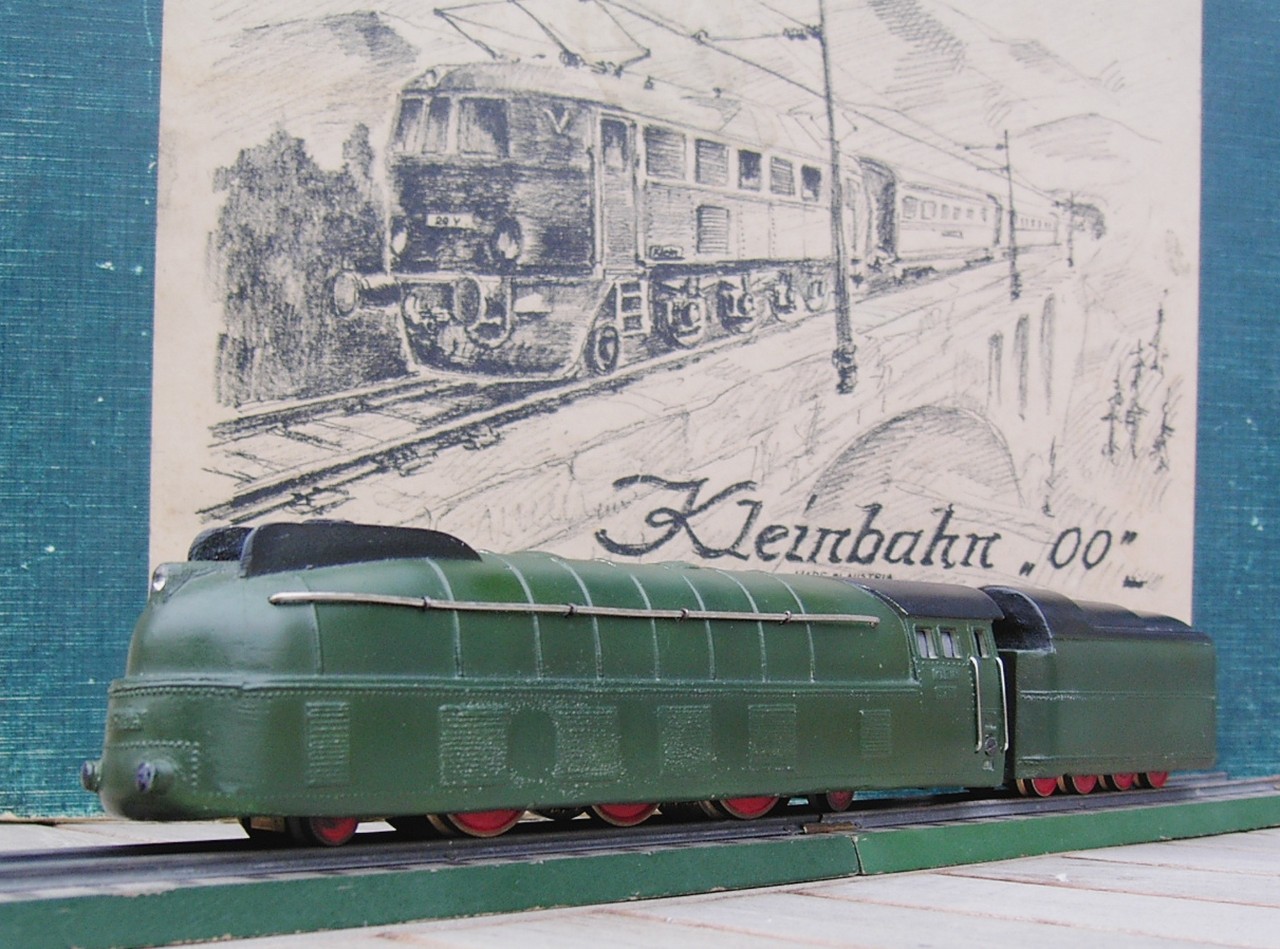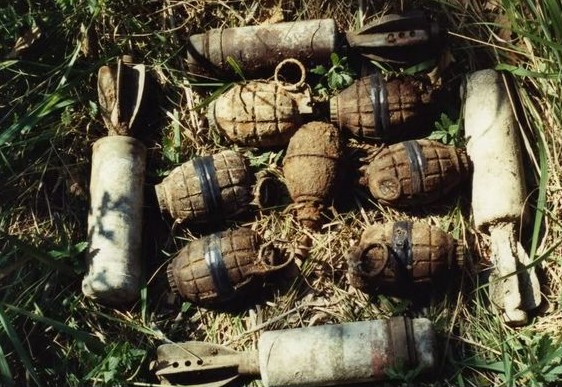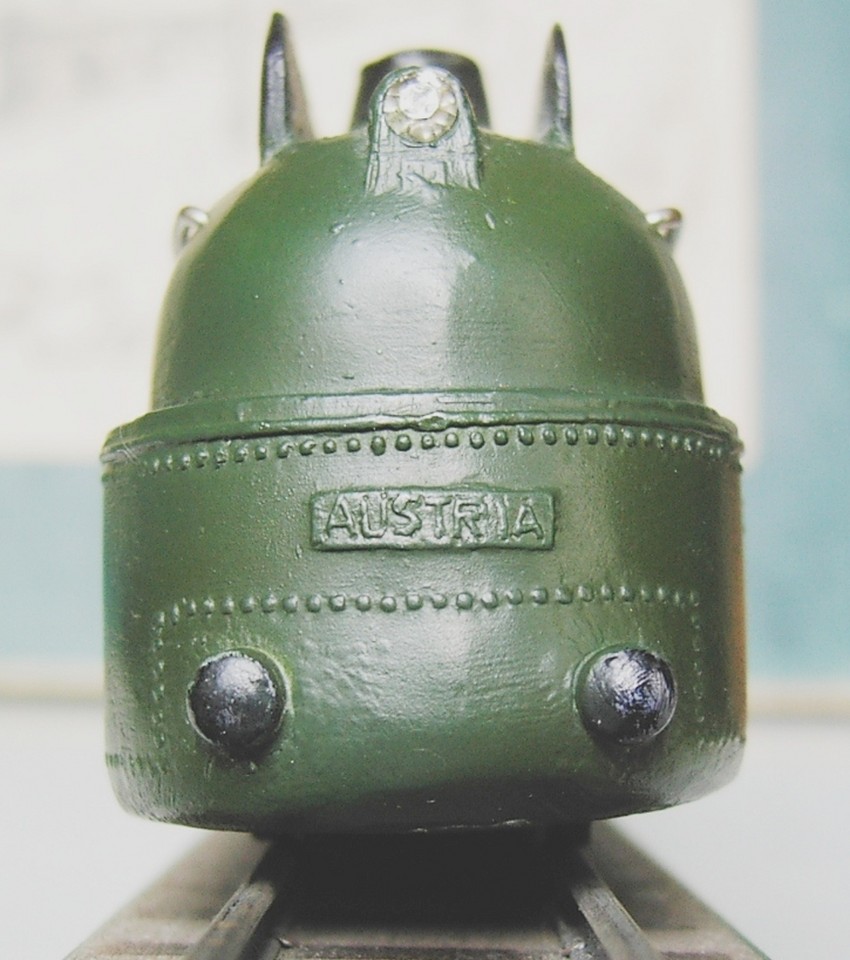 – Black with a 2-3-2 wheel arrangement.
 
In both versions, the brass frame drift of the base shell casings cutted, milled and drilled.
The wheels are turned brass except those of the carriages of the first version, derived from bakelite buttons of military radios

The engine is a Wehrmachtmotor, the superstructure is lead alloy obtained by remelting bullets …..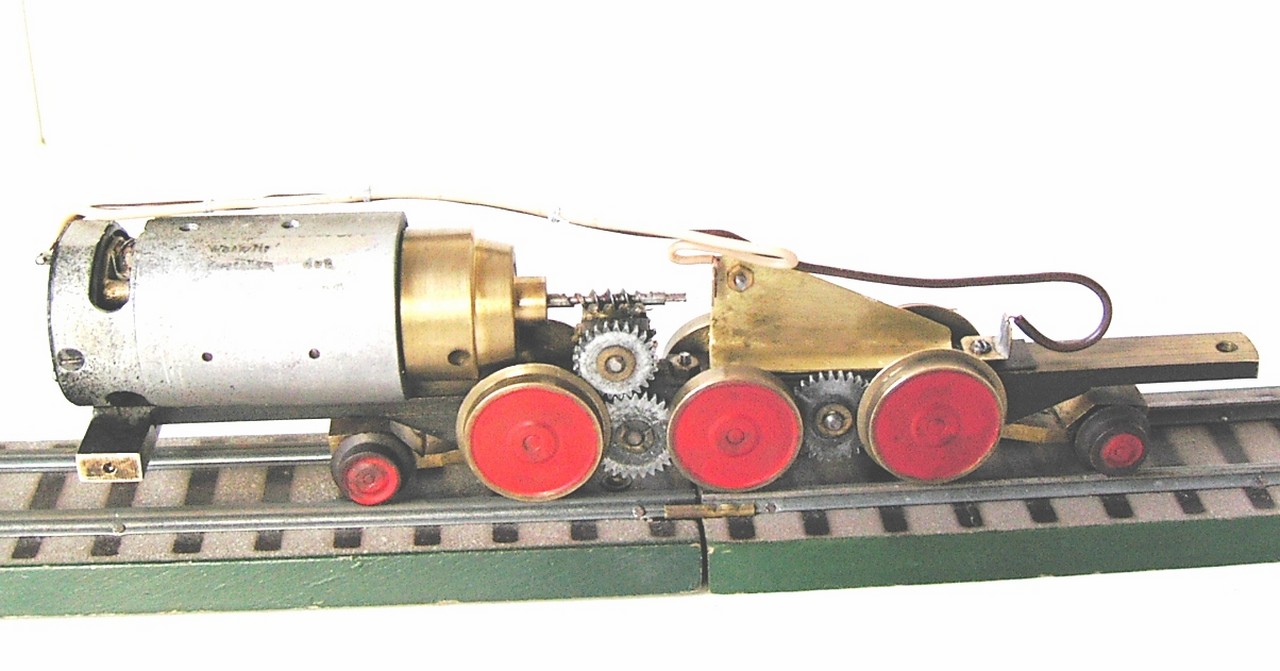 The engines of these two units are identical, only  the green one is marked with the Luftwaffe,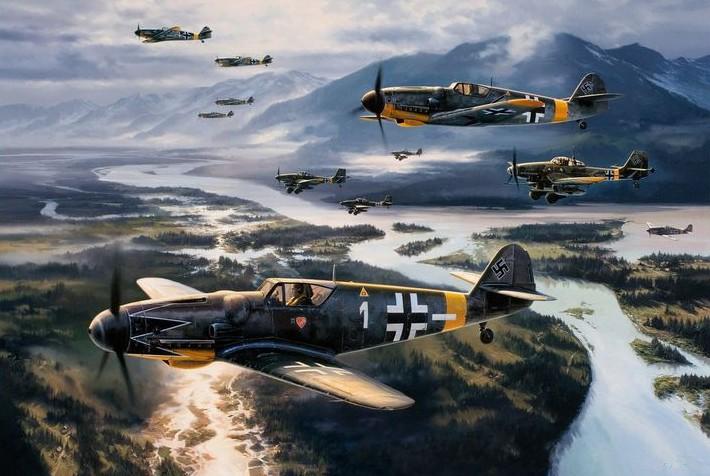 that of the black has Wehrmacht logo.
The cables are military telephone cables.
The tender has the frame and wheels in brass and superstructure in alloy lead.
The locomotive is also supplied in a pack with four cars to trucks and rails

The rails have a wooden base with crosses hand painted, the rails are bent sheet.

The cars have the carts lead alloy as the superstructure of the locomotive.

Frame, walls and roof are sheared metal sheet on which recognizes the lens punching of the Wehrmacht,

the sides are covered with colored paper and glued to the printed sheet


And that's how fearsome instruments of death


have a new life as objects for enjoyment ….

(@ March 22, 2015)